LEISURE: Win tickets to see Teddy Sheringham and Paul Merson at Westlands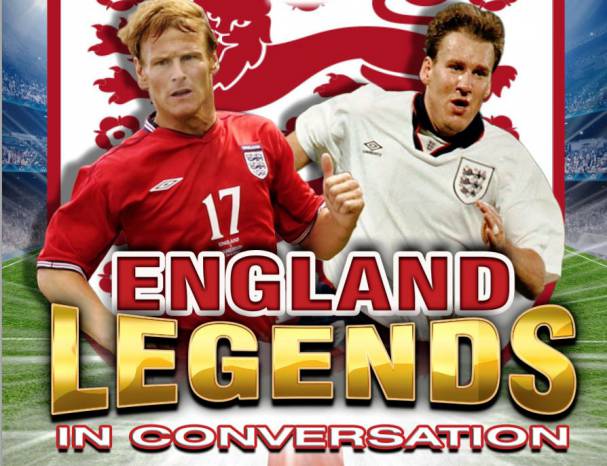 TWO former England international footballers will be at the Westlands Entertainment Venue in Yeovil later this year to talk about their careers in football and explain what it is like to play at the top level in the beautiful game.
The England Legends date at Westlands is set for Monday, March 12, 2018, at 7.30pm and will feature Teddy Sheringham and Paul Merson who chalked up 72 caps for their country between them.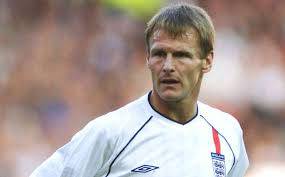 They will be joined by host for the night Perry Groves, himself a former Arsenal footballer, and team-mate of Merson.
PHOTO - RIGHT: Teddy Sheringham.
Sheringham, 51, had a distinguished playing career at club level with the likes of Millwall, Tottenham Hotspur and Manchester United and chalked up 755 appearances and 288 goals. He also managed 51 caps for England from 1993 to 2002 and scored 11 goals.
Merson, 49, enjoyed great success at Arsenal where he made more than 300 appearances from 1985-97 although he went on to continue his career at Middlesbrough, Aston Villa, Portsmouth and Walsall. He made 21 appearances for England between 1991 and 1998.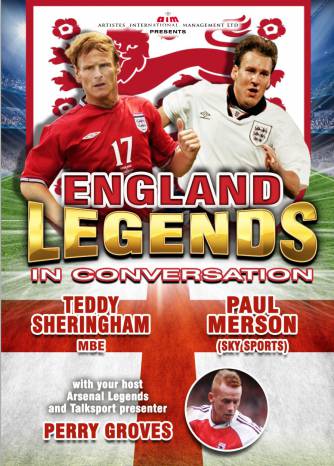 The will discuss and talk international games, World Cup qualifiers, dressing room/training ground stories, managers, fall outs and everything you wanted to know about playing at international and club level in football.
There will also be a chance to put your questions across to the lads on the night and to ask that question that you have always wanted to ask a pro footballer.
We have linked up with the Westlands Entertainment Venue to give away a pair of tickets for the night. All you have to do is answer this question.
QUESTION: How many England caps did Teddy Sheringham and Paul Merson make between them during their international careers from 1993 to 2002?
Send your answer along with your name, address and contact details via email to bridgwaterpress@gmail.com .
Please see this link for further information:
www.westlandsyeovil.co.uk/whats-on/all-shows/england-legends/3299#details .
A Westlands spokesman said: "VIP tickets are available for a meet and greet and a photograph opportunity before the show, please check this out at the box office when booking.
"This is a great night out for any sports fan so don't miss out!"
It should be noted that both Teddy Sheringham and Paul Merson were available at the time of booking, but their schedule could change.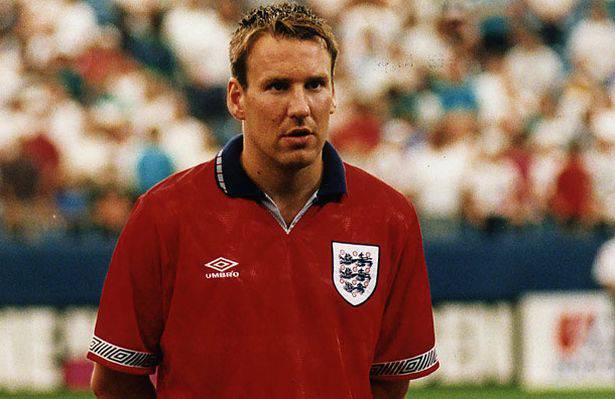 PHOTO - ABOVE: Paul Merson.
Tags:
Leisure.