SOMERSET NEWS: School in a Bag needs YOUR support to help in crisis situation
THE Somerset-based charity School in a Bag has launched an appeal to help those in desperate need in the Bidi Bidi refugee camp in northern Uganda where there are 350,000 people.
Many of these are children and who desperately need educational supplies.
SIAB is working with their partners in Uganda, East African Playgrounds, who have been working in Bidi Bidi for the last few months, and have approached the charity to supply SchoolBags to help alleviate the problem.
Tom Gill has overseen SIAB's operations in Uganda since 2012 and has successfully sourced and co-distributed 3,875 SchoolBags working in association with on-the-ground educational charities. The SchoolBags and their contents will be sourced, packed and distributed 'In Country' by Tom and the partner charities EAP are working alongside.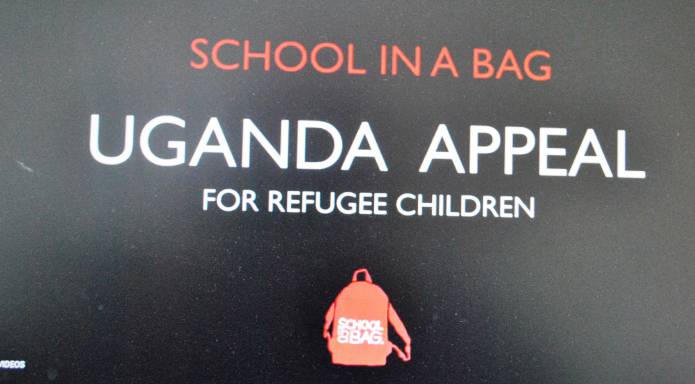 Bidi Bidi Refugee Camp now holds the unfortunate accolade of being the largest in the world – it was recently forced to close due to the huge numbers of people in it.
PHOTO - TOP: Click on the video above to see more information about the appeal.
Eighty-five per cent of these people are women and children and the influx of young South Sudanese children has put a huge strain on an already stretched Ugandan education system. Children are being educated in classes of up to 150, without any resources.
Luke Simon, founder and chief executive officer of School in a Bag, said: "Tom approached us about getting SchoolBags into Bidi Bidi and I was shocked to learn about the huge amount of people in this situation, yet have seen no news reports about it in the mainstream media.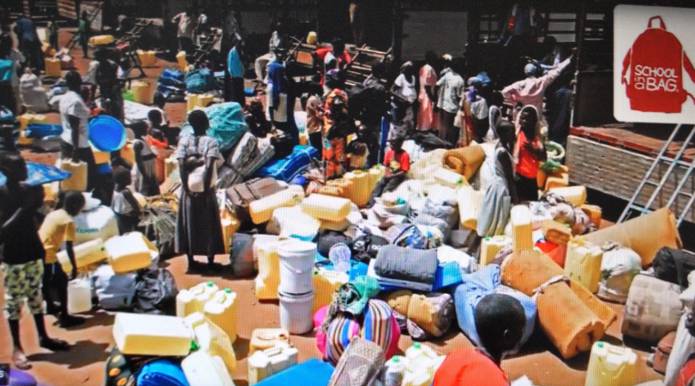 "Having worked with Tom for several years funding and distributing nearly 4,000 SchoolBags, we felt that a direct appeal would be the best way to raise money and awareness to the plight of these refugee children."
He added: "We have already donated £5,000 from our funds to the appeal so we can get the first SchoolBags to the children in the camp as quickly as possible.
"This is a crisis situation that desperately needs attention and we want to help rectify the problem – amazingly, there are more refugees fleeing South Sudan than trying to get into the whole of the EU combined.
"We at School in a Bag, alongside Tom and East African Playgrounds, are committed to making this appeal a success and getting as many SchoolBags as we can to the children there who need them.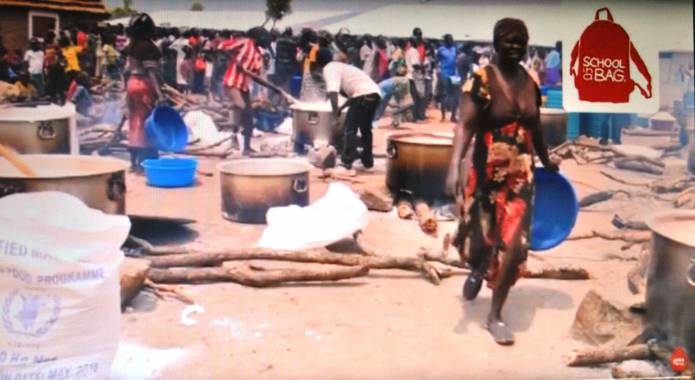 "We know from experience that for children in desperate temporary situations, the paramount need is to get their routine back on-track, and a major one of these is schooling. If we can help them at this point, it will provide stability, and mean their educational needs won't suffer."
Since December 2016 when fighting between rebel forces and the government broke out in South Sudan following an alleged coup, more than a million people have fled the country seeking refuge with their neighbours.
Uganda, bordering South Sudan to the south, has received the biggest influx of refugees courtesy of their open border policy and promise to provide incoming South Sudanese with land and seeds in the belief that they will be better off making a new life for themselves than doing nothing in a camp.
Please watch the short video to see the direct request from Tom Gill, founding director of East African Playgrounds and School in a Bag operations manager in Uganda by clicking on the film above.
All the money raised will go towards funding SchoolBags. Donors will be credited under the title 'Bidi Bidi Ugandan Appeal' on the School in a Bag database, meaning that all the contributors will be able to claim stake to the collective total of SchoolBags funded.
To help fund SchoolBags for the refugee children in northern Uganda please donate at: www.virginmoneygiving.com/fund/SIABUgandaAppeal .
Tags:
News.